Event Involvement
Beyond attending our events, there are other ways to get involved. Whether it's becoming a sponsor or volunteering your time, we greatly appreciate your support! Learn more about involvement opportunities below. 
Sponsorships
We host multiple fundraising events each year. Check out our upcoming sponsorship opportunities.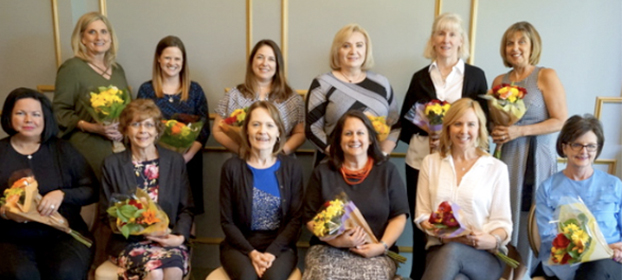 Friends Guild
Our Friends Guild helps broaden awareness in our community and assists in fundraising efforts.
"Strike a Chord" Gala
Join us for a night of masks and mystique at the Nineteenth annual Heartland Family Service "Strike a Chord" Gala – A Mystery Masquerade, featuring Honorary Co-Chairs, Jennifer and Mark Hanwright!
Your invaluable support at the "Strike a Chord" Gala will make a difference in the lives of thousands of children, individuals, families in the southwest Iowa community. Let's create opportunities for generosity. So everyone can.
Volunteer to help diversify and expand our services, promote our organization, and raise funds.